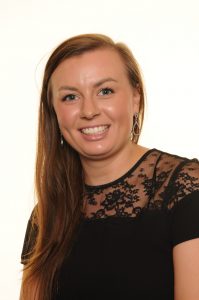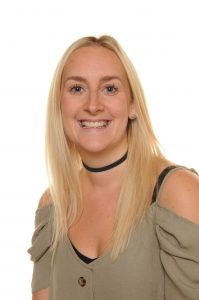 In Years 5 and 6, our class teachers are Miss Witton and Mrs Bradley. Our teaching assistants are Miss Wilson, Miss White and Miss Kavanagh.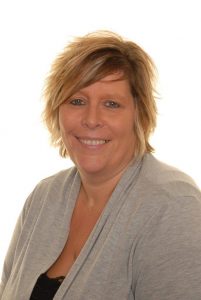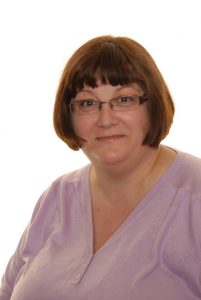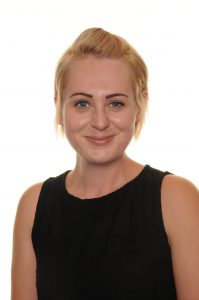 In KS2, we begin every morning with a CLIC, arithmetic or timetables sessions. CLIC sessions (from Big Maths) help us build up our basic maths skills, focusing on our Counting, Learn Its, It's Nothing New and Calculation. We then move onto Power Maths. Throughout the session, we enter the 'Discover' stage where we explore a problem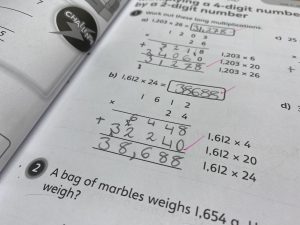 using resources and our prior knowledge, before moving into our 'Think Together Stage'. When we are feeling confident, we will begin work in our practice books – if we need a little bit of extra support, we know we can use our resources, use a 'scaffold' sheet, or ask a friend or adult to help us a little bit more. When we are super confident and complete our practice book lesson, we can access a 'Diving Deeper Challenge' – these are an extra challenge, usually focused on reasoning or problem-solving to make our brains think even harder and make connections and links in our learning.
Afte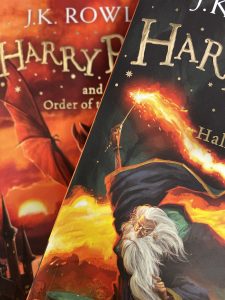 r maths, we move onto reading and spelling. We begin the week with a whole class skill focused session, which is followed up with small group reading sessions throughout the week. Daily spelling sessions take place on weekly rules/spelling patterns using the Spelling Shed scheme of work. Sessions are fun and interactive with games and strategies to help remember and apply spelling rules.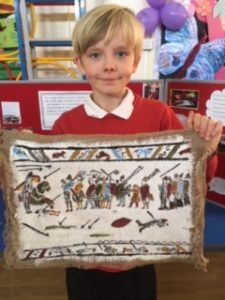 We move onto English after playtime. We use Talk for Writing which helps us to 'say it before we write it'. Through fun activities, we explore stories and vocabulary and work with our teachers and friends in shared writing sessions.  We really enjoying working with high quality texts, images and films. We get lots of opportunities to apply our skills and knowledge of writing and grammar when writing for a variety of audiences and purposes within English and across the curriculum.
In the afternoons, we explore lots more exciting subjects, including science, computing and art, where we learn a wide variety of skills and knowledge. Our teachers make lots of links between our learning in different subjects and topics which helps us to remember what we have learnt.
Autumn term 2019
Why were the years between 410AD- 1066AD known as the Dark Ages in Britain?
The Dark Ages Y56 curriculum newsletter page 1
The Dark Ages Y56 curriculum newsletter page 2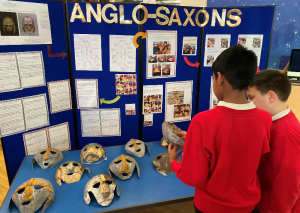 Many of the Romans left Britain in 410AD due to fierce tribes attacking Italy and every soldier was needed back at home to defend the country. Without an army of its own, it left the country vulnerable to attackers.  Up until recently, very little evidence meant we were 'in the dark' about life in Britain during this time. During history, we will be exploring what happened in Britain when the Anglo-Saxons came from Denmark, Netherlands and Germany across the North Sea in wooden boats, by investigating recent archaeological evidence (including Sutton Hoo).
Our art work will be focused around creating our own sculptures of the famous Sutton Hoo helmet and DT will allow us to create our own tapestries, inspired by the Bayeux Tapestry.
Spring term 2020
How did the Ancient Greeks change the world?
Ancient Greeks Y56 curriculum newsletter page 1
Ancient Greeks Y56 curriculum newsletter page 2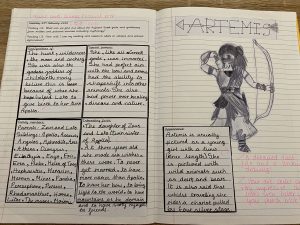 In the spring term, Y5 and Y6 are travelling back in time to Ancient Greece and finding out 'how the Ancient Greeks changed the world'. Throughout our history topic, we will be looking in detail at the different city states, exploring the origins of the Olympic games and enjoying reading and writing important stories from Greek mythology. We can't wait to start reading the Percy Jackson series in English- this series was created by famous author Rick Riordan, inspired by his son and rooted in his love of Greek mythology and storytelling.
Our art and DT work will allow us to delve into the era of Ancient Greece further when we use our drawing skills to retell our new favourite myths on Greek inspired pottery. We will also be planning, making and evaluating some traditional Greek inspired dishes. Some of us are keen to try olives again, others not so much so…