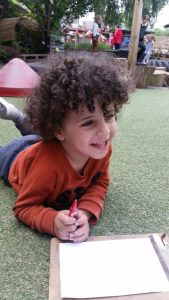 Values intent statement:
At St Peter's we have adopted a Values based Education, which inspires children to adopt positive values in their life, so that they can be life-long learners, actively living the positive human values in their daily life. Our Christian values are the foundations for the children of St Peter's and underpin every element of life both in and out of school. The values that are instilled within our children are the driving force for empowering our community of hope.
Values implementation:
Our Values teaching will be delivered through weekly lessons, Collective Worships and also a focus on 'Values in Action' so we are always reminding the children of our values throughout the day.
Values lessons are planned alongside Collective Worship and follow the same sequence.
Learning begins with a Bible reference which children use as a vehicle for exploration, debate and discussion.
Progression documents ensure that values are built upon throughout the school and therefore impact on lives within the community.
Ethical vocabulary is thoughtfully planned to ensure high impact on the teaching and learning of values.
Carefully planned key questions enable all groups of learners to be supported and challenged at the appropriate level.
Values folders show the learning across each term and display the application of values through 'Values in Action'.
Collective Worship incorporates values teaching through external provider, for example, St Swithins and The Joy Foundation.
Midday Supervisors have an award they give out weekly for our Celebration Collective Worship on Fridays.
Values working walls and reflection areas provide key Bible quotes and references to help the children learn more about each value.
Values learning is celebrated and learning flashbacks ensure that learning becomes embedded within the long term memory.
Values impact:
Our children will transition from St Peter's with values for life. Our values will be the guiding force for our children throughout their life whatever the challenge may be. By empowering our children we will be creating our community of hope.