World Hello Day
Thursday 21st November 2019
On Thursday 21st November 2019, we had a wonderful time celebrating World Hello Day!
We came into school wearing colours of flags that were important to us or flags of the countries we would be learning about.
The day began with all children singing a World Hello Day song to the parents in the playground. Everyone joined in and all parents walked away knowing how to say 'hello' in at least one more language.
Once inside our classrooms, we set off to learn about a specific country. We learnt how to say 'hello' as well as other key phrases. We explored the traditions and cultures from the country and created art and food to celebrate.
Below are some tweets from the day:
Reception – Spain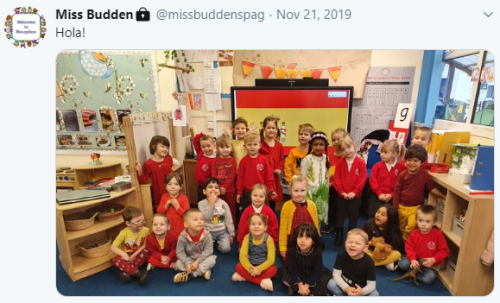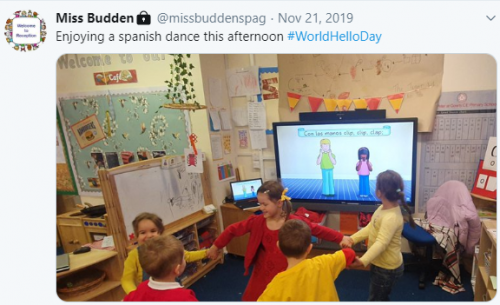 Year 1 – Romania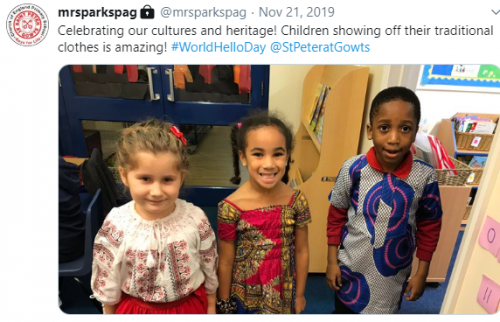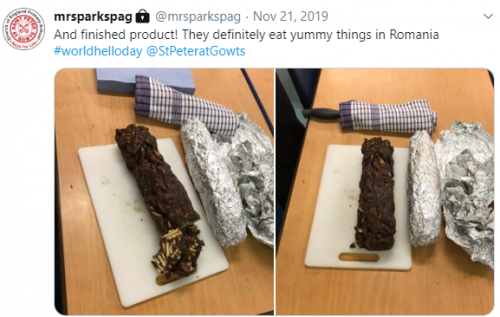 Year 2 – Hungary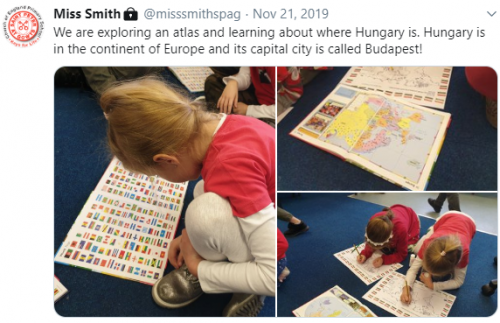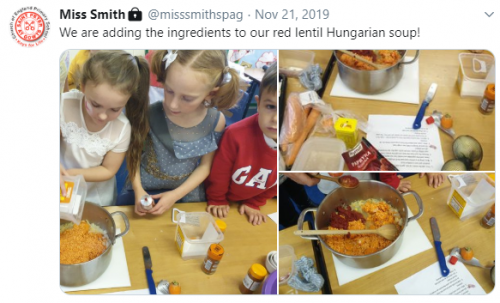 Year 3 – East Timor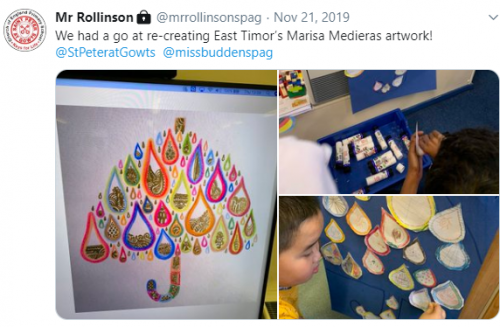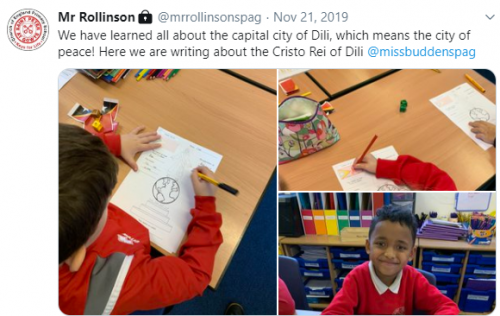 Year 4 – New Zealand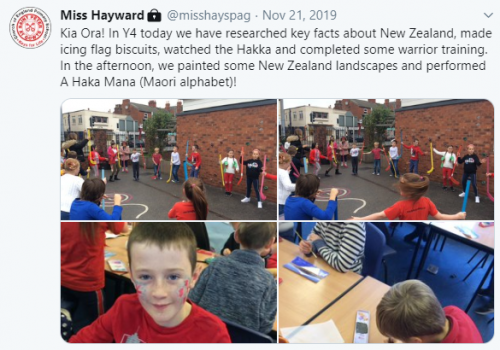 Year 5 –China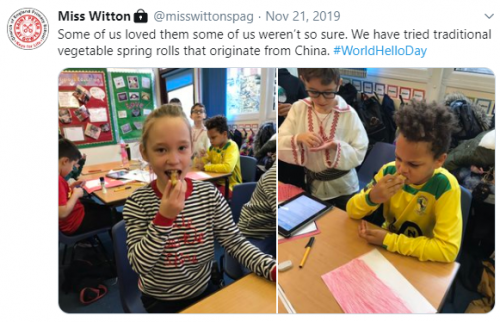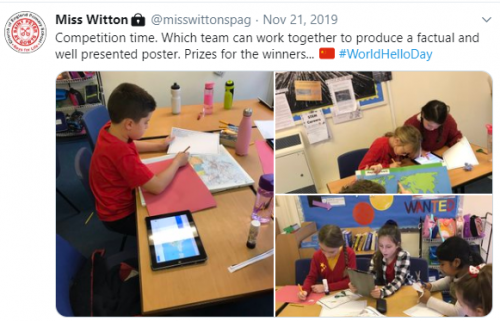 Year 6- Poland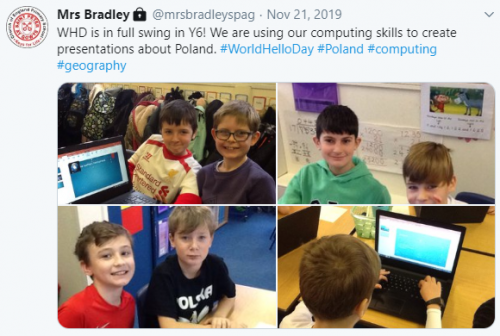 As well as learning many new things about different countries around the world, we were very lucky at St Peters' to be visited by the Mayor of Lincoln. We showed off our learning and even managed to teach her how to say 'Hello' in at least 10 different languages!