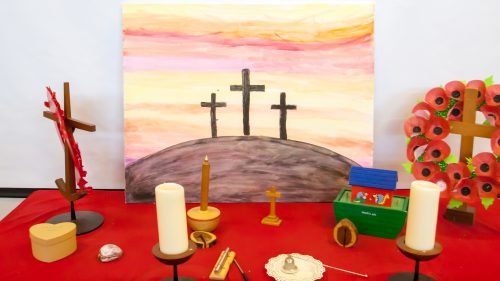 We teach RE in accordance with the Lincolnshire agreed syllabus and as a core part of our school curriculum to help our pupils develop their religious literacy. We understand religious literacy to be:
"Our pupils' ability to hold balanced and well-informed conversations about religion and belief".
As a Church of England school, we recognise the core place that RE occupies as part of a broad and balanced curriculum. We also understand the contribution of effective RE to our journey towards realising our school's distinctively Christian vision.
We recognise the variety of religious and non-religious backgrounds that make up our school community and we respect this variety of backgrounds in the spirit of Christian welcome. We are glad to have good relationships with faith practitioners from a range of world faiths and we value their contribution to our provision of effective RE.
We actively seek to prepare our pupils for life in modern Britain. As such, we promote key British values, including respect for and tolerance of different faiths and beliefs. We challenge racism and all forms of prejudice and we see RE as one curriculum area in which our pupils can encounter and critically reflect on a range of worldviews.