Click here to register as a parent or carer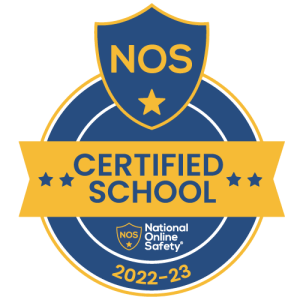 At St Peter at Gowts, we consistently work very hard to protect our pupils online. To show our commitment, we are working with National Online Safety to support teaching and learning in school and also deliver online workshops for all our parents and carers.
We have achieved our National Online Safety Accreditation for the past four years.
In Spring 2021, National Online Safety created a case study about our school, recognising our dedication to digital safeguarding and hard work in achieving not one, but two accreditations: through their respective Certified School and Safe Remote Education programmes. Again in Autumn 2022, our school was featured as a case study to celebrate our continued and effective use of the website and resources.
NOS Online Safety policy September 2022