Music intent statement:
We love Music at St Peter's! As musicians the children will be developing creativity, imagination, good listening skills, constructive criticism and they will have the ability to express personal thoughts and feelings. Music develops children's ability to take part in practical activities, both individually and in groups. With the school being sat the cultural heart of Lincoln, music is a key tool for developing cultural capital. Children are encouraged to explore different genres and music cultures throughout their lessons. Our music provision is inspirational, fun and varied. It is used as a teaching tool, to support language acquisition and to to aid routines throughout the school, especially in Early Years. It is a subject that is accessible to all, including EAL children, and through a carefully planned balance of teaching and enrichment, it is hoped that all pupils develop a life-long love of music.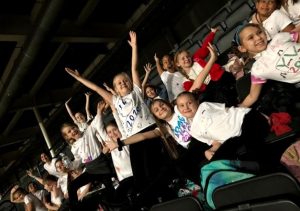 Music implementation:
Our Music curriculum provides breadth and balance, is relevant and engaging and is differentiated to match the needs and abilities of all our children to ensure that all children are able to excel.
Music is delivered weekly across the school, with multiple opportunities to explore and play instruments.
Lincolnshire Music service teach from year 1 through to year 6. They offer music tuition at a class level, where the children explore a range of instruments throughout their time within the school, including, brass, toots and djembe drums.
Music is progressive in skills and knowledge. Through the planning and teaching of music, children are taught key vocabulary and skills which develop year on year as outlined in our progression documents. This is also mirrored by the Music service.
Charanga is used and utilised as a scheme throughout the school. It offers a progressive programme which is easy to follow and implement within the classroom. Charanga is used from Reception through to year 6.
Enrichment opportunities are frequent and carefully placed throughout the year. These include I-sing pop, Young Voices, The world's largest choir, performances at the Lincolnshire Music and Drama Festival, St Peter's spring musical evening, a weekly morning breakfast club and other performances throughout the year.
Extra-curricular opportunities are available for all children to access, including; choir, music club, and individual or group music lessons for the piano and guitar.
Music plays an important part of our collective worship and the children enjoy singing a variety of songs throughout their worship.
Opportunities for parents to watch and join in with music are also embedded into our school. These include our church services where the adults are invited to join in, the spring musical evening and wonder and wow days.
Music impact:
As a Musician leaving St Peter's, we aspire that pupils will have a love of music. Throughout their musical time at St Peter's, children will have learnt to appreciate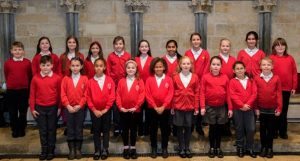 different genres of music and take inspiration from different musicians and cultures from around the world to influence their own music compositions. Children will also have acquired an understanding of key musical terms which they can confidently use in their analysis of music.