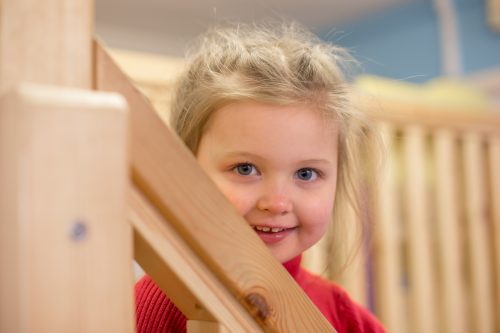 In Reception, children follow the Early Years Foundation Stage (EYFS) curriculum. This sets the standards for the learning, development and care of all children. The things children will learn in Reception have been organised into three prime areas of learning:
Communication and Language
Physical Development
Personal and Social Development
and four specific areas of learning
Literacy
Mathematics
Understanding the World
Expressive Arts and Design
In the EYFS, play is a very important part of children's development and most learning is introduced through a mixture of carefully planned opportunities for play and some adult-led focused activities. There will also be opportunities for children to choose activities that appeal to them, following their own particular interests.
Click on the links below to download copies of curriculum overviews for Reception. These outline the topics and themes that learning will be centred around, activities children will be taking part in and skills etc they will be developing.
This term, our topic in Reception is 'Marvellous Me".  We will be learning all about ourselves and our favourite things. We will be getting to know each other, finding out about our families, looking at our similarities and differences, and learning about people and events that are important in our lives. We will also be introducing our new class pet, 'Cooper' the tortoise. We are looking forward to making links with our local community through visits to a local retirement home and by inviting our families in to spend time together in school.
As the Reception year progresses, the learning starts to become more formal, ready for Year 1 and the National Curriculum.
Throughout Reception, children are assessed regularly. This is to check their progress and identify the next steps in their learning. Our school carries out a baseline assessment when a child starts to find out what they can do already.
At the end of Reception, teachers assess again and complete an EYFS Profile. This assessment is carried out by the Reception teacher and is based on what they, and other staff caring the children, have observed over a period of time. All of the information collected is then used to assess where children currently in the seven areas of learning. We provide parents with a report of their child's progress, including information from their EYFS Profile.
As in Nursery, we use a piece of educational software called 'Tapestry'.  By logging on with a secure username and password, parents will be able to view all of their child's observations, photographs and videos from their time at nursery. Parents will even receive an email telling them when a new observation or piece of work is available for them to view. This enables parents to follow their child's individual progress closely and reflect upon their achievements. Parents can add comments so that  staff find out about which activities children really enjoyed and the learning they get up to at home. Staff will reference a child's learning to the EYFS profile so parents will know which area of learning their child is achieving in and the age-band they were working in for that activity. All of this information is stored on a highly secure server which is monitored closely.
More information can be accessed using the links below: