As part of our Safer Internet Day celebrations, we held an eSafety poster competition. Children in school and at home were asked to create a poster reminding people of important online safety rules.
We used the Safer Internet Day films and Oscar's Adventures in the Online World eBook to inspire us!
Congratulations to the winners of the eSafety poster competition!

Harlow Y2

Jacob Y4

Luis Y4

Martha Y3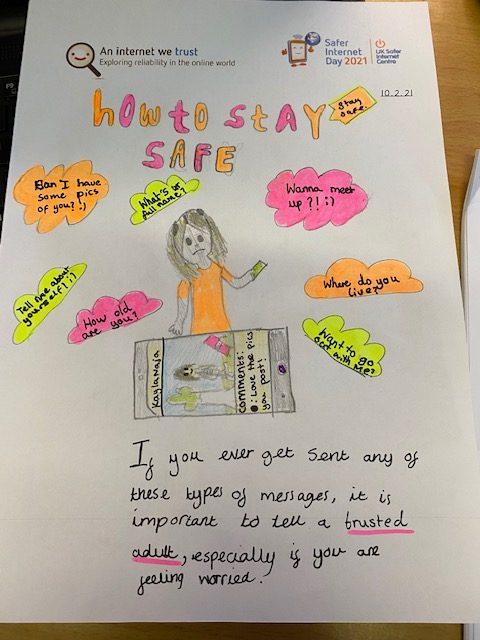 Evie and Laura Y6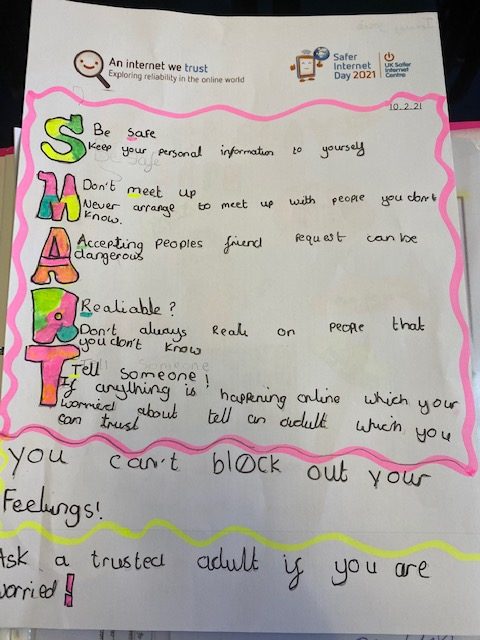 Josie and Imogen Y6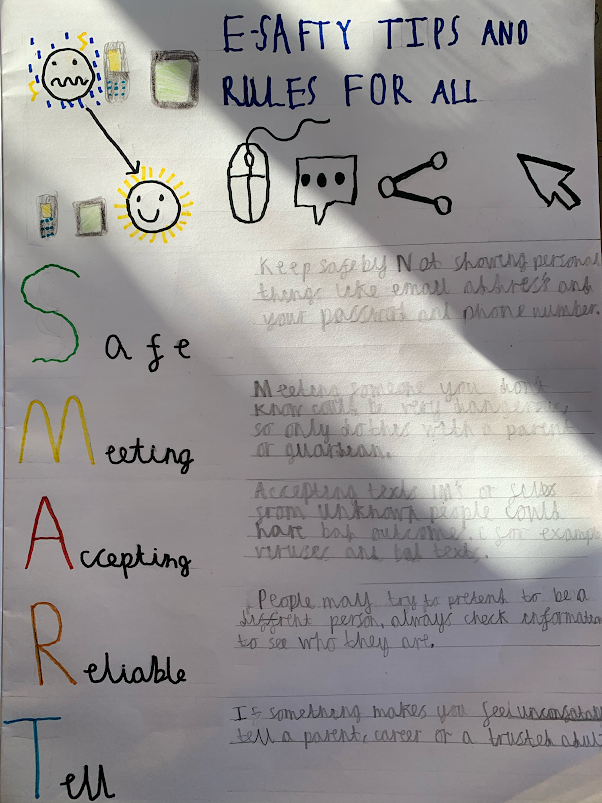 George Y5