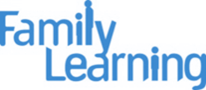 We are back!
It seems such a long time since we were together playing our games and finding new activities to do together with you and your family. We are ready for action and looking forward to working with you again in our Family Learning Workshops over the next few weeks.
Join us between 1pm and 2.45pm on Friday afternoons for:
Fun and Games for Foundation Stage – Friday 14th May 2021.
FL Fun and Games for Early Years workshop poster
Let's Get Crafty! -Years 1/2, Years 3/4 – Friday 21st May 2021
Healthy Treats– Years 3/4, Years 5/6 – Friday 28th May 2021
Family Fun Outdoors
Do your children like being outdoors? Do you want to learn about what games you can play together? Find out why playing outside is important? Would you like to meet new people and gain new skills? Then this course is for you!
Join us on Thursday 10th June-Thursday 15th July 2021 – 1pm-3pm for our 6 week Family Learning Fun outdoors course.
Work with Helen as she shares ideas about how to encourage your children to be active with outdoor fun and games.
FL Family Fun Outdoors Course poster
See Samantha Robinson or Kinga Wilson for more information.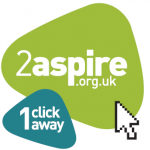 Why not visit our 'Learning at Home' page for more activities and ideas to do together at home.
Find out more about Family Learning at 2aspire.org.uk